In my quest to learn more of the Persian (Farsi) language and above all to write and read, I have achieved a barely and fairly mixed results, no doubt I need to learn a lot more.
I can perceive the language and I can speak just plainly, what I need more is to write and read all these crumbles & squiggles.
There are load and loads of sites with colored menus such as how to type and how to speak Farsi.
However and out of the sudden I managed to click myself to this clip, they youngster teach how to write and pronounce the ancient Chaldean (Assyrian 2500-609 BC) language/script.
The similarities with Old Persian scriptures are striking.
Listen how she pronounces/spells "
t
he end of the line
" #3,
@ min. 18:37
!
Old Persian Script Avestaaee
Aramaic Script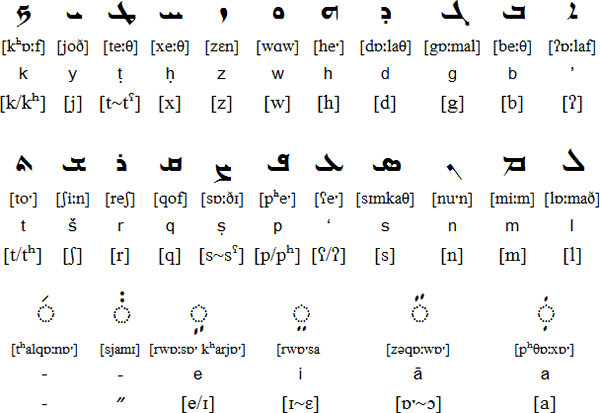 Old Persian Script Pahlavi
Last edited: